The United States offers world class skiing enhanced by high annual snowfall – a combination which draws ski travellers from all over the world.
From snow laden powder slopes in Utah and Wyoming featuring stunning views and acres of trails to test your downhill, off piste and cross country skills, to the Colorado Rockies with beautiful champagne powder snow or the sunny slopes of California's Sierra Nevada Mountains. The USA is home to plenty of fantastic and family friendly high quality ski resorts with big mountains and amazing ski terrain.
Most resorts in the U.S open in November, with some as late as mid-December. You'll find a wide variance in closing dates with the earliest in March, all the way through to July! Continue on to find out all the USA Ski Season dates!
The 2022/23 ski season is just around the corner and the opening dates for the resorts have now been released, check them out below before deciding what destination is best for you.
Utah Ski Season Dates
Utah provides a wide variety of options for all levels, from beginners through to off-piste adventurers. Most resorts are located around Salt Lake City, which makes it easier to travel between multiple ski resorts during your stay.
Opens: 18 November 2022
Closes: Mid April 2023
The iconic skier only Alta Resort is legendary in the U.S. amongst skiers. It's known for its scenery, challenging terrain, tree skiing, and superb powder snow. Alta is located in Utah's Wasatch Mountains.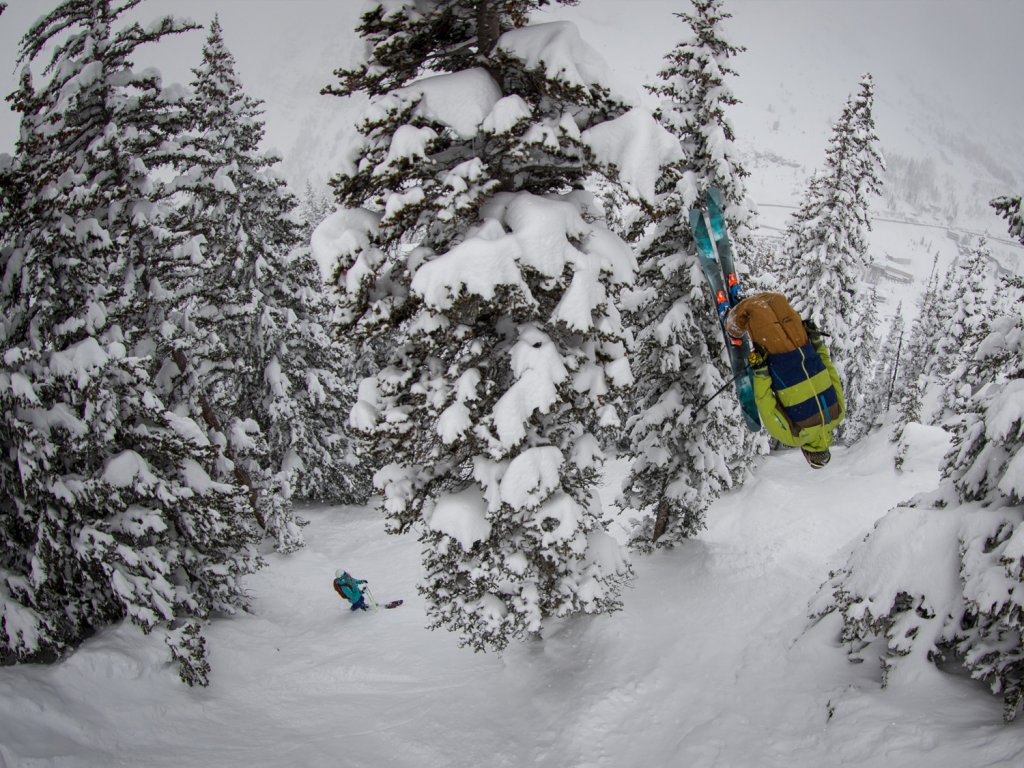 Opens: 29 November 2022
Closes: 16 April 2020
Deer Valley opens up a little later than most resorts in Utah, and offers an upscale experience which is exclusive to skiers – combining amazing service, luxury accommodation and gourmet dining.
Opens: 23 November 2022
Closes: TBA
The largest ski area in the United States, Park City Mountain offers world class skiing and riding across 7,300 acres of ski terrain. The scenic alpine town of Park City boasts a vibrant nightlife and cultural attractions including the annual Sundance Film Festival.
Opens: Early December 2022
Closes: Early April 2023
If you are looking for deep powder, no lift lines, and acres of skiable terrain you won't be disappointed, Powder Mountain receives an annual snowfall of 12 metres.
Opens: 18 November 2022
Closes: Mid June 2023
Snowbird receives on average over 12 metres of annual snowfall, making it a dream destination for powder lovers. Snowbird undetook renovations for 2019/20 season with improvements to the center hub, adding more walkway bridges and adding additional restaurants for visitors to enjoy.
Opens: 10 November 2022
Closes: TBA
Renowned for powder and uncrowded slopes, Solitude Ski Resort has transformed from a small ski hill into a large resort and offers impressive off piste terrain.
Wyoming Ski Season Dates
Wyoming has some big mountains with steep terrain. You can't go wrong here; the state offers an abundance of powder with incredible views.
Opens: 25 November 2022
Closes: Mid April 2023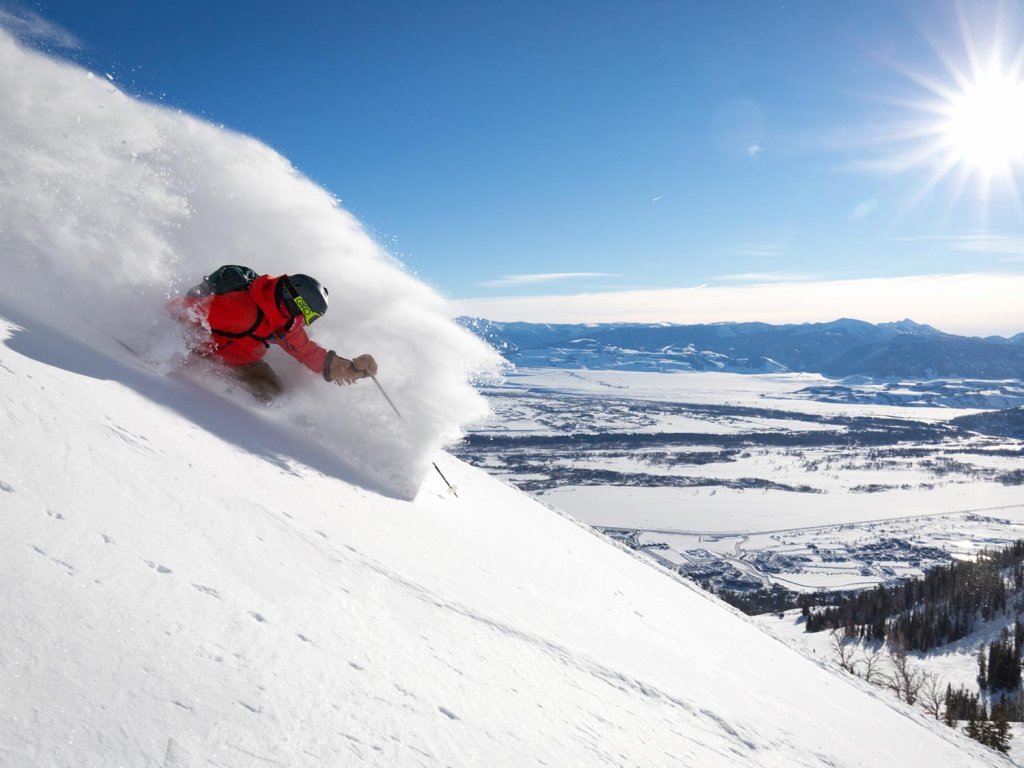 In the heart of the Teton Mountain Range, Jackson Hole is known as 'The Big One' with challenging and wild terrain, it's best suited to intermediate and expert skiers who flock here to test their limits.
Oregon Ski Season Dates
Oregon is in the northwest region of the United States, and gets a ton of snow due to its location. The mountains here are different than the rockies, offering visitors amazing powder runs.
Opens: 25 November 2022
Closes: Late May 2023
Mt Bachelor remains open all the way caluntil June, making this a popular destination in the Northwest for Spring skiing.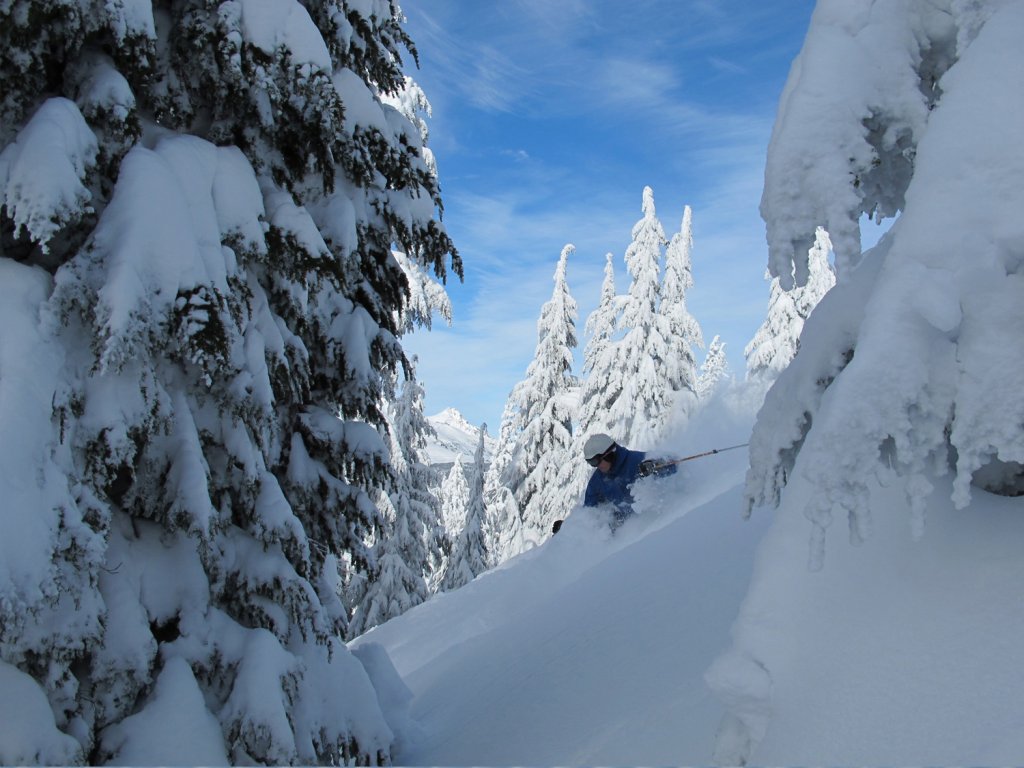 Opens: 29 November 2022
Closes: Late May 2023
Mt Hood is conveniently located just over an hour's drive from Portland and offers varied terrain for all levels of ability.
Opens: 20 November 2022
Closes: May 2023
Timberline is located on the tallest mountain in Oregon, provides impressive terrain parks and has one of the longest ski seasons in North America.
Montana Ski Season Dates
From the Rocky Mountains to the Great Plains, the western US state of Montana showcases its beauty, its breathtaking terrain and boasts some of the biggest skiing and snowboarding in North America.
Opens: 23 November 2022
Closes: April 2023
Nestled in the state of Montana, Big Sky resort is considered the home of some of the biggest skiing in America with 5,800 acres spread across four mountains.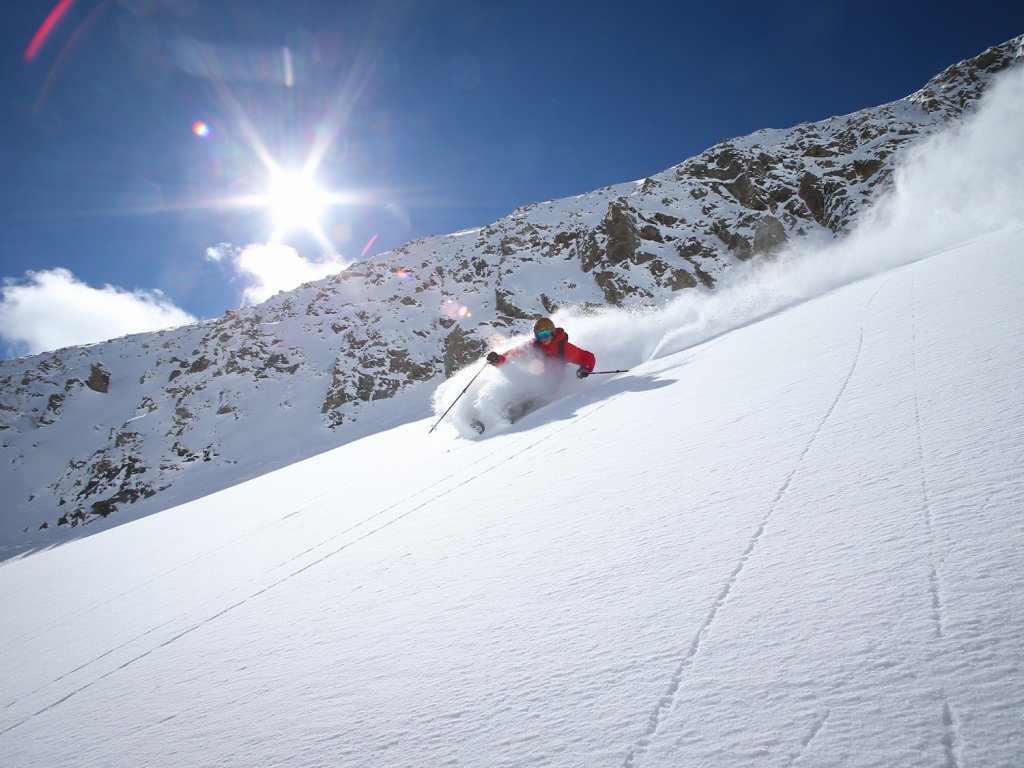 California Ski Season Dates
Snow isn't the first thing that comes to mind when you think of California, but the area is home to some amazing ski experiences. With a generous amount of snow accumulation and great freestyle mountains, California has everything to offer.
Opens: 12 November 2022
Closes: TBA
Set on Lake Tahoe and spread across the Nevada / California border, Heavenly Tahoe is aptly named – breathtaking views, amazing tree sking and over 9 metres of annual snowfall!
Opens: 5 November 2022
Closes: 29 May 2023
Mammoth Mountain is true to its name, with a huge vertical drop, significant annual snowfall and a resort village with all the amenities and après fun you could need. The season spans more than 6 months from the start of November, all the way through to July!
Opens: 5 December 2022
Closes: Mid April 2023
Located in North Tahoe, Northstar provides a world-class ski resort experience for visitors of all ages and abilities and an endless array of winter family adventures.
Opens: 18 November 2022
Closes: 31 May 2023
Located in sunny California, Palisades Tahoe (previously Squaw Valley) is known as the Spring Skiing Capital of the world delivering one of the longest ski seasons in North Lake Tahoe.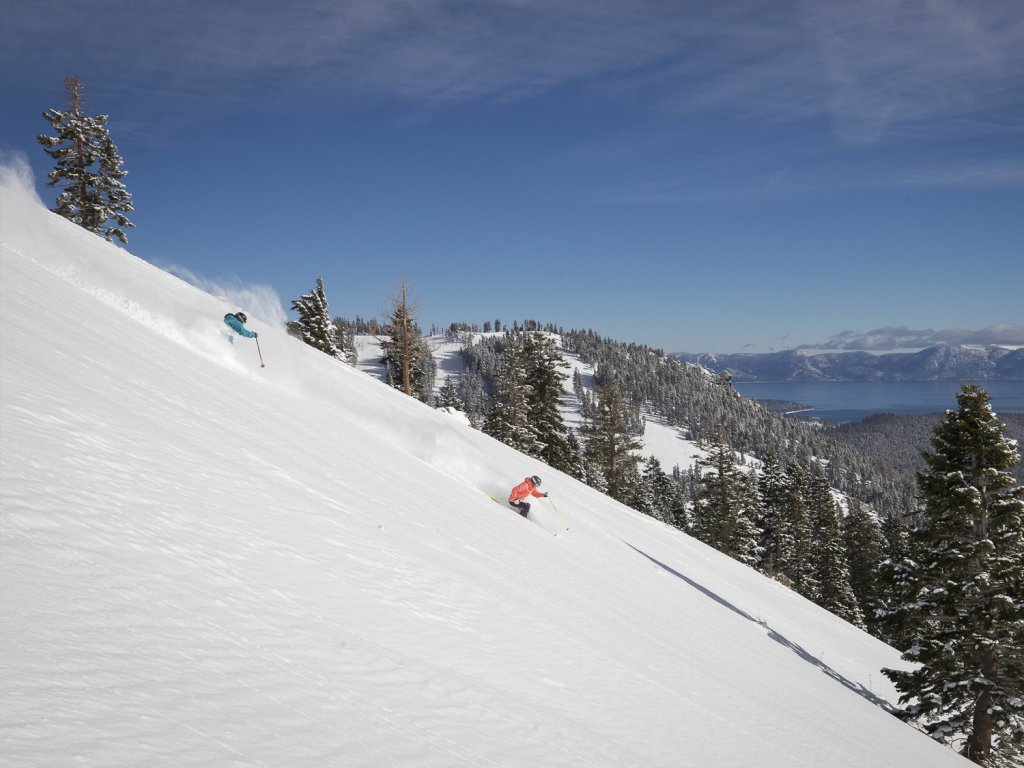 Colorado Ski Season Dates
The state of Colorado is home to the most ski resorts in USA. It is full of huge peaks and a ton of variety when it comes to terrain. All types of skiers can enjoy the classic Colorado Rockies, and for those passionate about skiing and boarding, it's not to be missed!
Opens: 19 November 2022
Closes: 17 April 2023
Nestled in central Colorado, Aspen Snowmass offers four mountains (Snowmass, Aspen Mountain, Aspen Highlands, Buttermilk) of impressive ski terrain, impressive après ski and world class accommodation.
Opens: 23 November 2022
Closes: TBA
Beaver Creek offers world class skiing in Colorado with impressive groomers, quality snow and great amenities including heated sidewalks!
Opens: 11 November 2022
Closes: May 2023
Breckenridge offers fantastic ski/board experiences with five peaks of stunning terrain to explore, views of the Continental divide and a vibrant historic mountain town.
Opens: 23 November 2022
Closes: April 2023
Located in Southwest Colorado, Crested Butte offers a friendly, laid-back vibe. A great place for families with over half the slopes catering to intermediate and beginners, but also amazing expert terrain and previous host of the Winter X Games.
Opens: 14 November 2022
Closes: 10 May 2023
Copper Mountain ski resort offers 360-degree views of the Rockies and ski terrain which is naturally divided in difficulty offering world-class skiing and riding for everyone. The resort is also home to a world-class training facility – Woodward Copper where you can develop your freestyle ski and riding skills.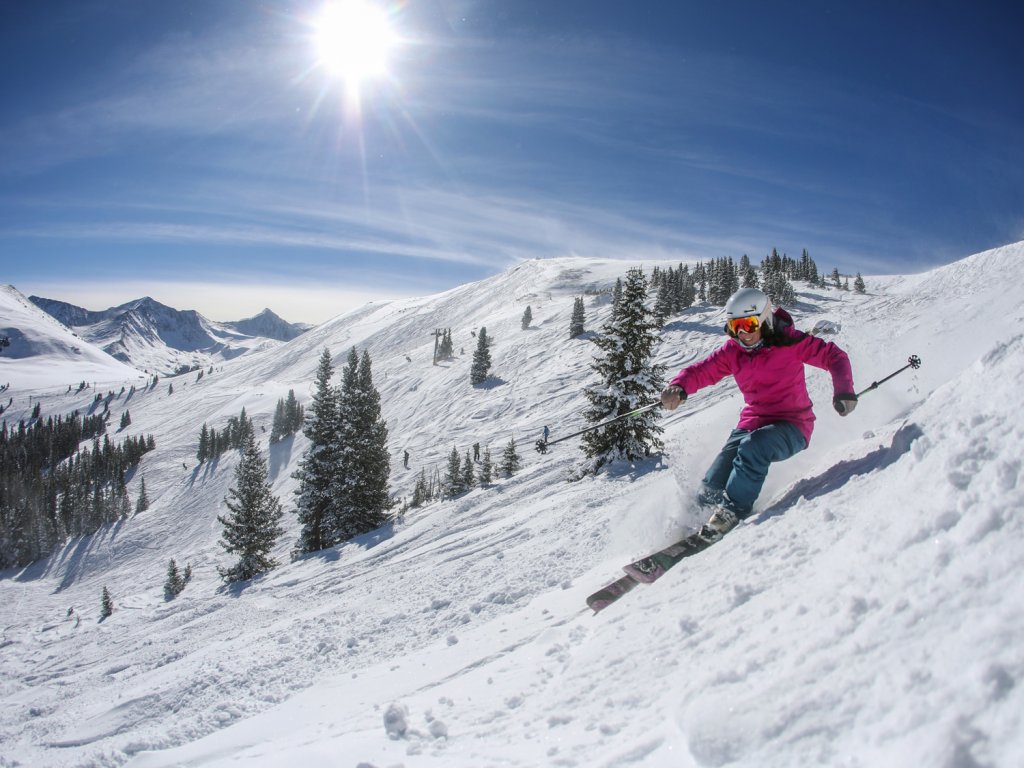 Opens: 28 October 2022
Closes: April 2023
Keystone covers over 1,200 hectares of skiable terrain, with something for visitors of all abilities. It also features some of the best night skiing in the world, with multiple lifts and runs open until 10pm, so visitors can ski from sun up until sun down – if you're that way inclined!
Opens: 23 November 2022
Closes: Mid April 2023
In the northwest of the Colorado Rockies, Steamboat offers 2,965 acres of ski terrain and is famous for its Champagne Powder® snow, tree skiing and exciting après ski.
Opens: 24 November 2022
Closes: 2 April 2023
Located in Southern Colorado in its own little box canyon, Telluride offers scenic beauty, character and legendary terrain with amazing views of the surrounding peaks of the San Juan Mountains.
Opens: 11 November 2022
Closes: April 2023
Vail is one of the largest resorts in North America with over 5,200 acres of skiable terrain, lively nightlife, huge snowfall and just about every amenity you can think of.
Opens: 31 October 2022
Closes: TBA
Winter Park is the closest ski resort to Denver and offers over 3,000 acres of vast and varied ski terrain spread across its amazing Seven Territories.
And there was our ultimate guide to all the best ski resorts and the USA Ski Season dates
Our Active Travel Experts have exclusive deals, information and prices at their fingertips, they'll help you find the best value deals and experiences to suit your needs and budget on your next ski/board experience in USA. Get in touch on NZ Toll-Free: 0800 555 035 or click here for our latest offers. We can't wait to chat about your perfect skiing or boarding experience!
*Ski resort opening and closing dates are subject to change
Download our Quick Guide to visit Aspen Snowmass
Take a look at what Aspen Snowmass has to offer. Located in Colorado, USA, Aspen Snowmass has four mountains and a world famous après ski scene. Enter your details below to download your copy now.
Leave a reply