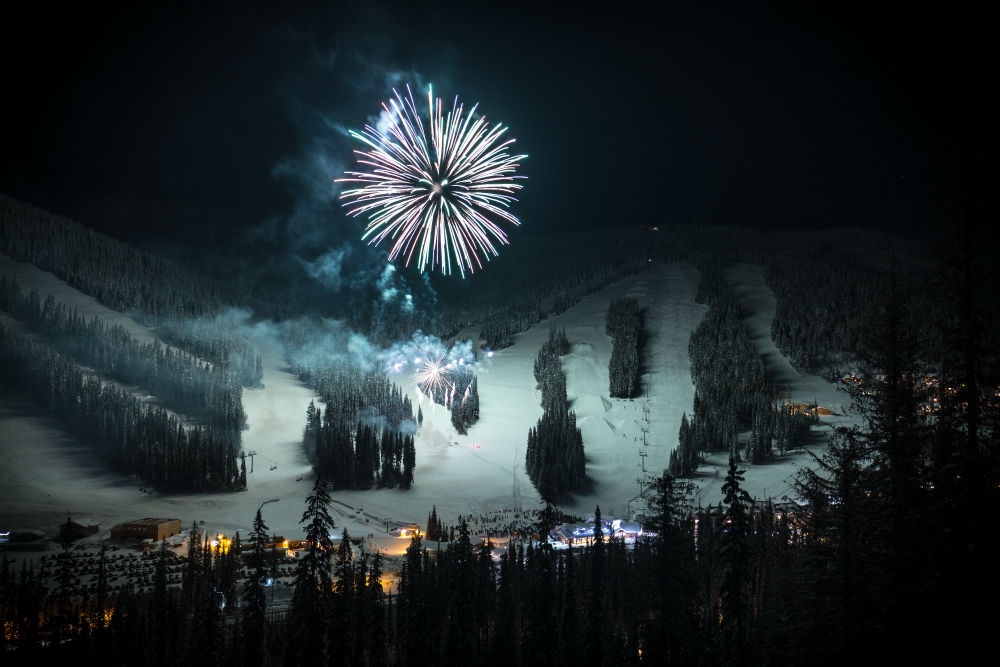 As Canada's 2nd largest ski resort, Sun Peaks is a total paradise. This is a destination where the slopes are expansive and the village intimate – lined with delightful pastel-coloured buildings and diverse owner-operated shops and restaurants.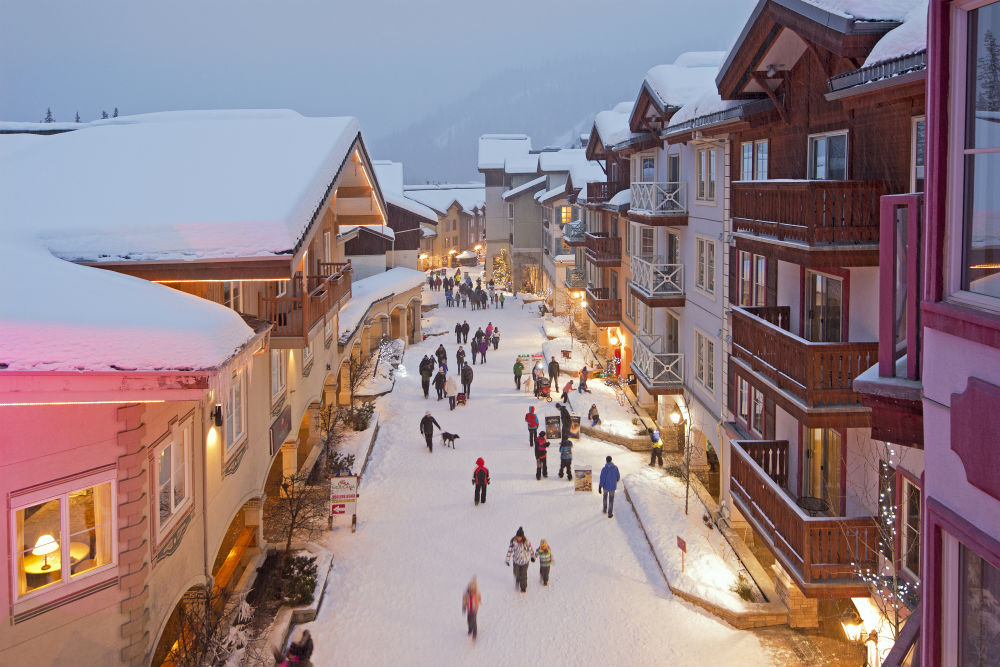 The village accommodation is 100% ski in/ski out and built with convenience in mind – meaning less carrying of the kids' skis when you're exploring the family friendly resort. Child-care facilities abound at Sun Peaks, partly what makes it great for families. The ski school has a range of programmes to fuel the next generations' passion for shredding.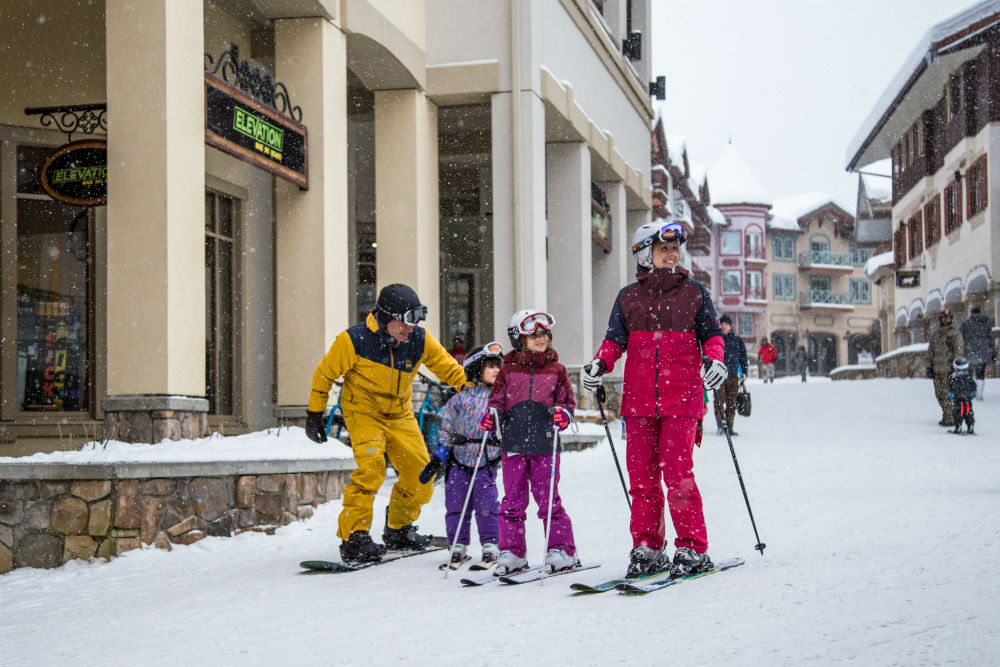 Sun Peaks is also a place with a 360 degree ski experience. The resort ski field has three peaks across Mt Morrisey, Sundance and Mt Tod – all of which are connected by numerous ski runs. Each mountain has a unique identity, and the combination of diverse runs means families and friends of all abilities can ski together and still find terrain best suited to their ability.
Another experience only found in Sun Peaks is the Alpine fondue and Starlight descent. While the humble fondue is a staple at many ski resorts, Sun Peaks takes the fondue experience to another level. The Alpine Fondue and Starlight Descent begins with an exclusive twilight chairlift ride up to the newly renovated Sunburst Bar and Eatery at 6,069 feet, where Swiss chef Hans Stierli's fondue experience awaits. Of course, while the Swiss are known for precision watches and quality knives, they also exceed expectations in rich cheeses and decadent chocolate. To top the night off, guests don their headlamps and descend the freshly groomed 5-Mile run by star and moonlight – a magical experience found only in Sun Peaks.
With a total of 135 runs on more than 4200 acres, Sun Peaks Resort is beyond ordinary with a welcoming, accessible and stress-free mountain experience. It is consistently recognised as one of the top ski resorts in North America, thanks to its massive terrain and confidence inspiring design.
Leave a reply