Canada is a BIG place! Driving along the Powder Highway (British Columbia and Alberta) allows you to take in some pretty amazing scenery along the way. Whether it is snow-capped 12,000ft peaks, massive valleys carved out by glaciers, mile long freight trains or the abundant wildlife (think Deer, Elk, Moose) there is plenty to see!
We flew up to Canada from New Zealand on Air New Zealand then connected across to Calgary (home of the 1988 Winter Olympics) on Air Canada before picking up a rental SUV and hitting the highway to the very beautiful resort town of Banff in the Banff National Park. What followed from there was 2 weeks of epic skiing at 8 ski resorts.
Firstly Banff. Lovely town, surrounded by high granite peaks and covered in snow.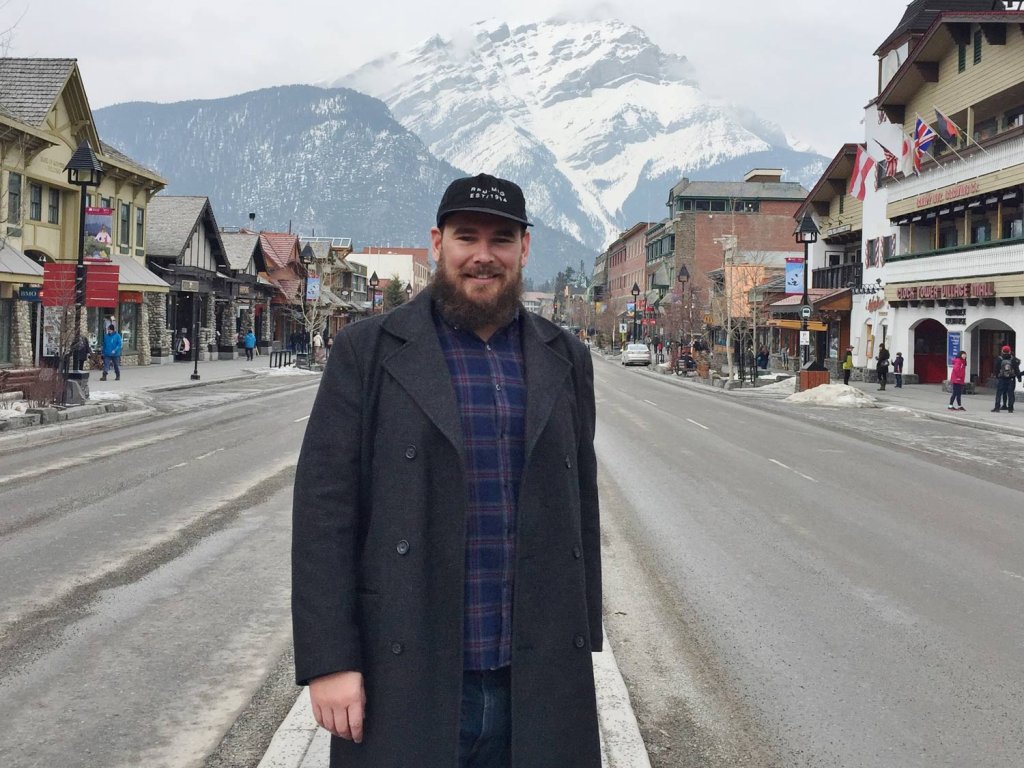 Here I am enjoying the view down the Main Street
There are plenty of accommodation options in Banff including this one at the Moose Hotel & Suites – What. A. View!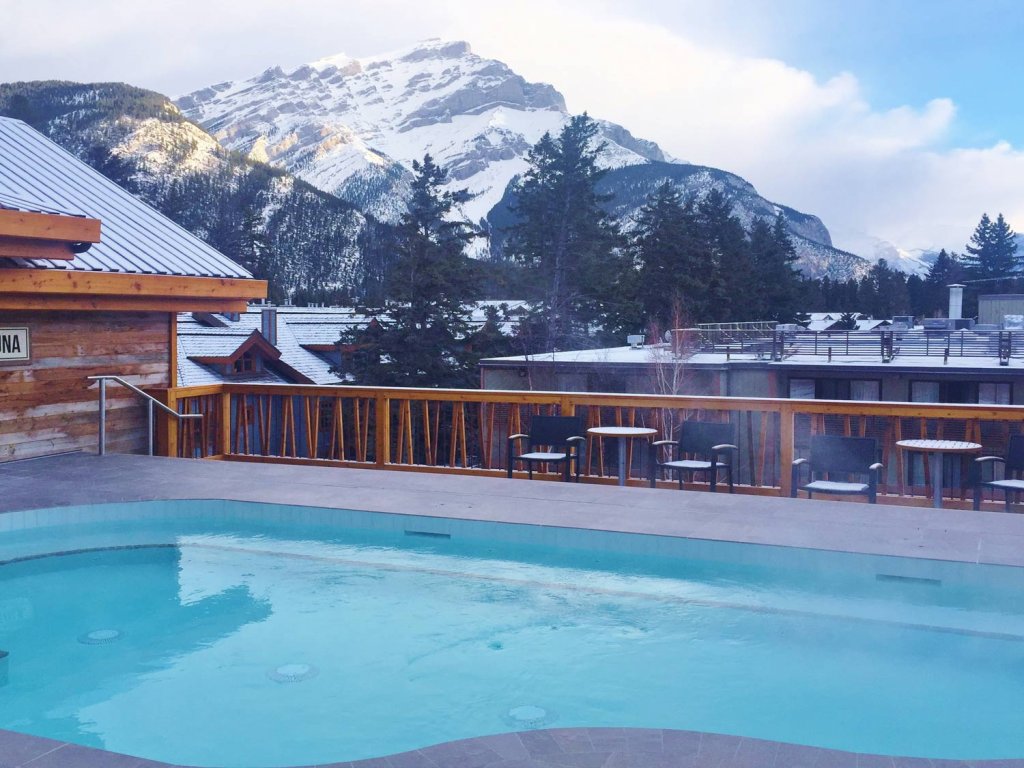 Banff has plenty to do in both Winter and Summer but I'm going to just focus on the Winter… 2 Ski resorts within 30 minutes of town with Lake Louise also accessible just a little further up the highway.
Mt Norquay is a locals' hill but is great to get some good warmup runs in or if you feel like staying closer to town than Sunshine Village Resort.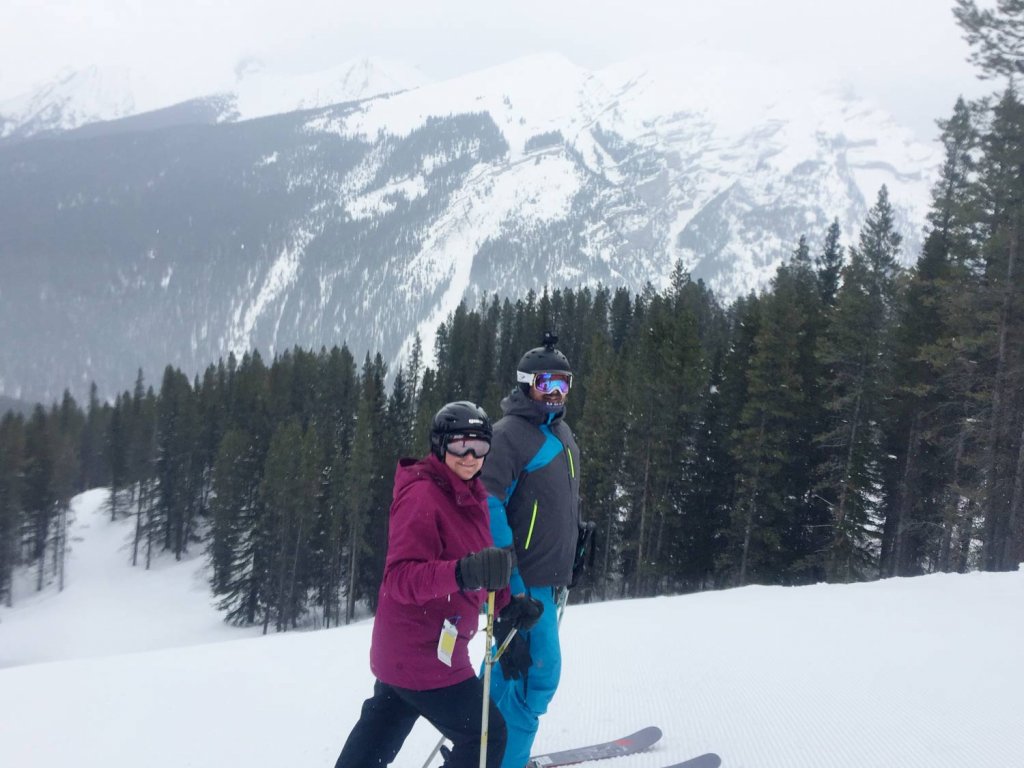 Samantha and myself at Mt Norquay
Sunshine Village Resort actually sits atop the mountain range and is partly in BC as well as Alberta. Very impressive resort with a huge amount of terrain (3358 acres).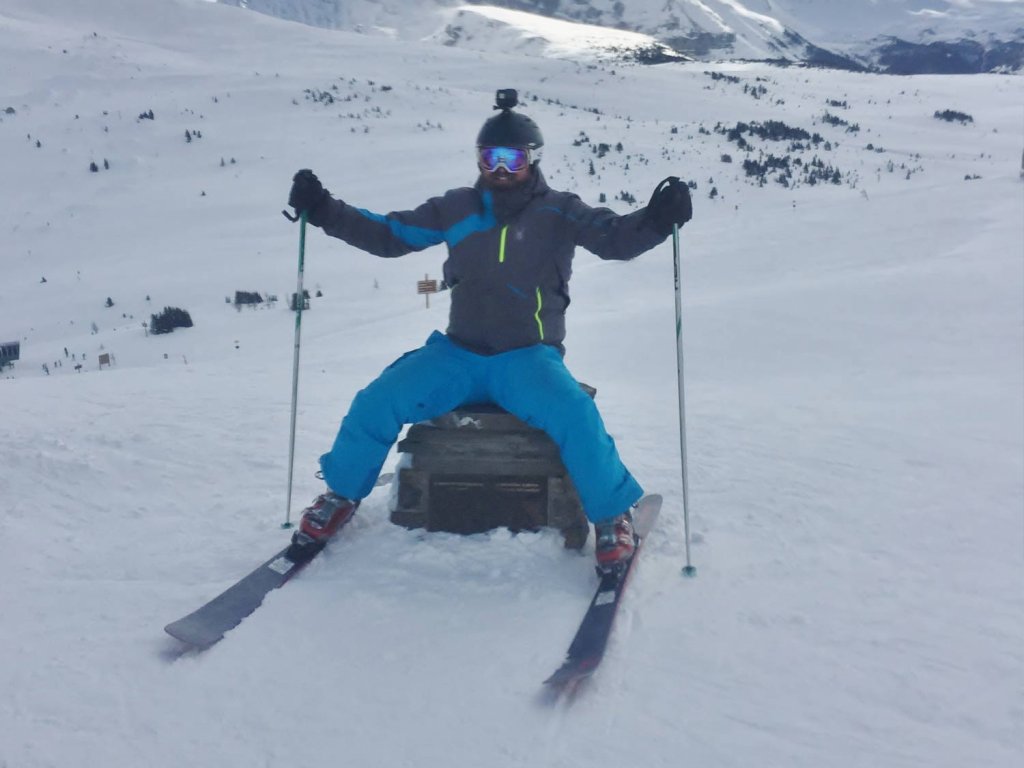 One leg in Alberta and one in BC
Lake Louise is another special place with a beautiful lake (frozen in winter) and one of the largest ski resorts in Canada.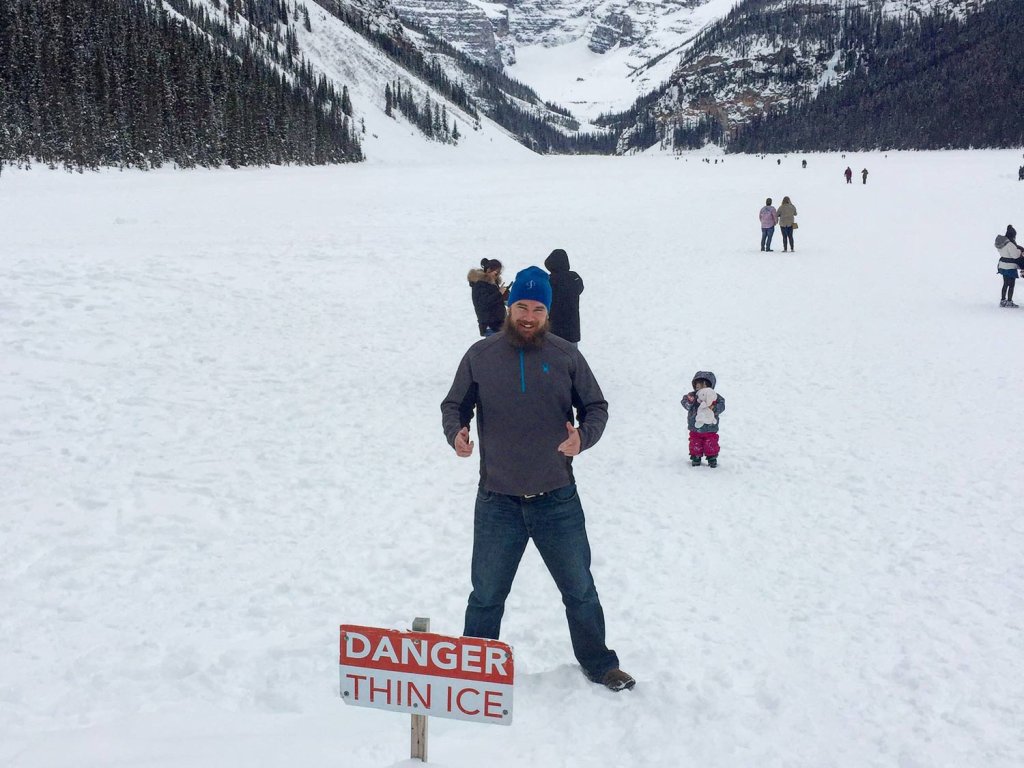 Oops – DANGER THIN ICE! Lake Louise
From Lake Louise we carried on the road trip over the mountain pass into BC and through to Revelstoke (through the avalanche tunnels which protect vehicles from avalanches passing overhead).
Revelstoke (Revy) is a really great ski town. It isn't pretentious in the slightest and is a working rail town. Of course on powder days (of which there are many!) you will see shop signs saying Powder Day see you in the afternoon! They get a huge amount of snow and being quite remote don't have the crowds. Heli and cat skiing is quite popular here too.
If you have a beard (like I do) then Revelstoke is the kind of place where you will get those shots of it full of snow! Pretty easy to see why Revy is on many people's bucket lists!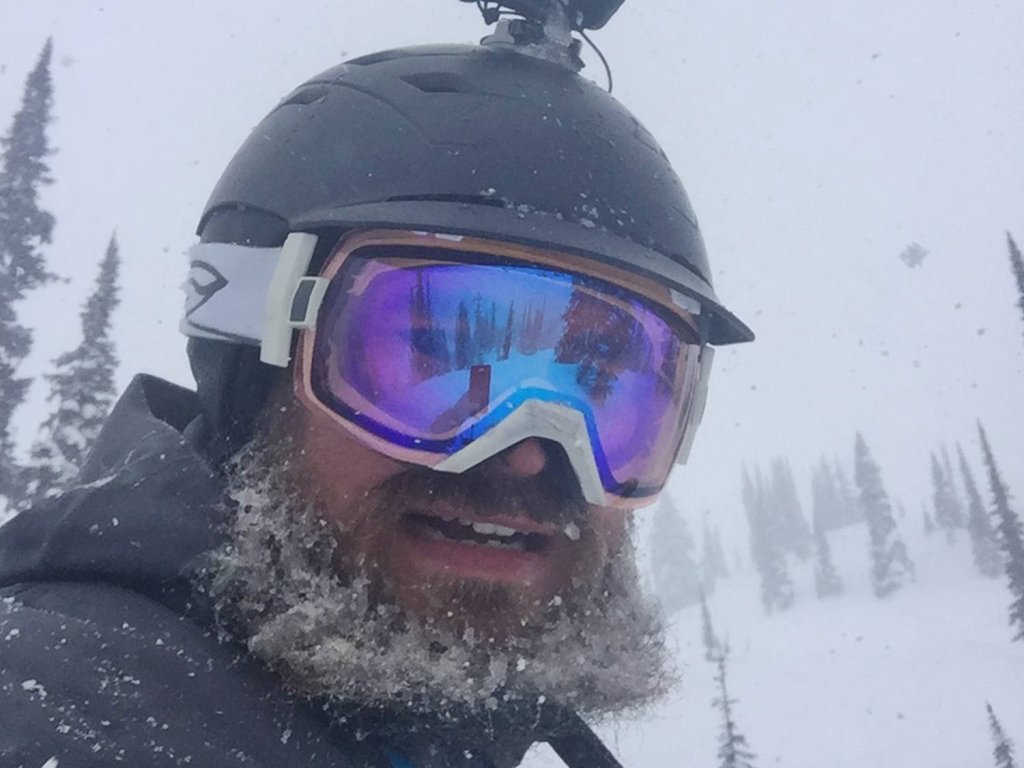 Back along the highway to another famous resort for advanced skiers – Kicking Horse.
Kicking Horse has some really great advanced and expert terrain that is easy to access! It is also famous for the quality of dry powder snow which it gets a lot of! Beginners and intermediate skiers are still well catered for too.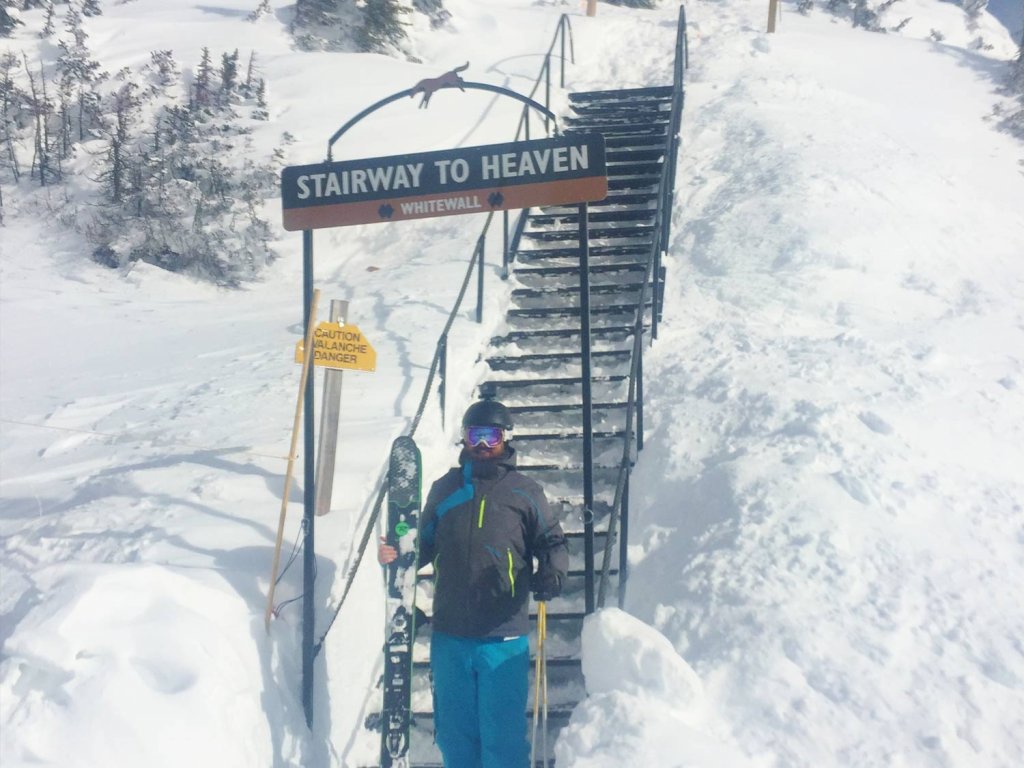 After Kicking Horse is was time to hit the road again for a relatively short drive to Panorama Mountain Resort. I had heard a lot about Panorama so was glad to finally get there. The size of it on a map is very deceptive as it is a huge mountain (3000 acres and 1300m of vertical!). It is also easy to see why it is called Panorama as the view from the top is amazing!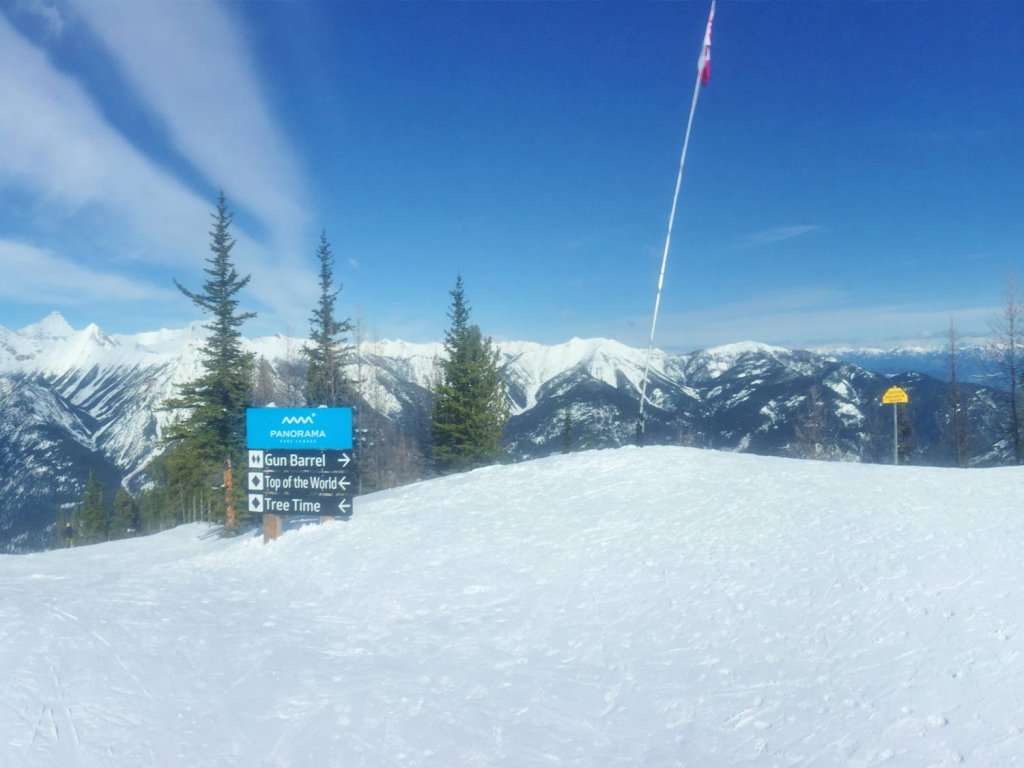 It is a real family friendly resort with plenty of ski in/out accommodation and of course the important après scene has great food and beer (including local craft beer) at very reasonable prices!
No skiing road trip would be complete without some other activities – lots of craft beer to be tasted in Canada along with things like Snowmobiling to log cabins. Heli skiing is also on offer in Panorama.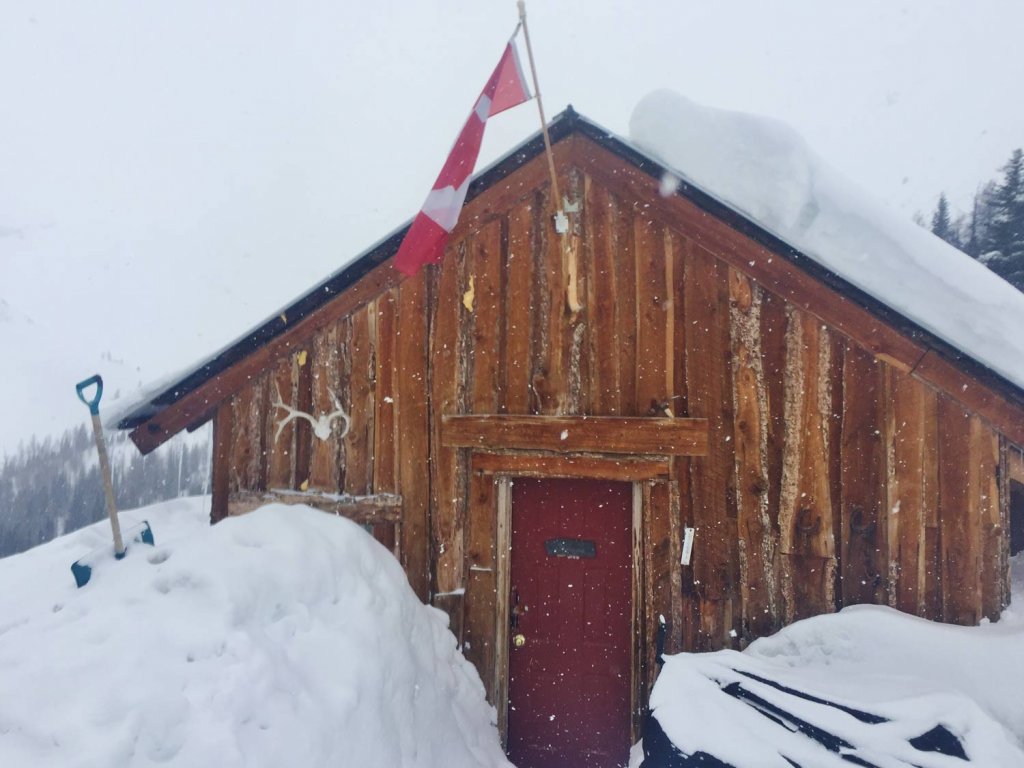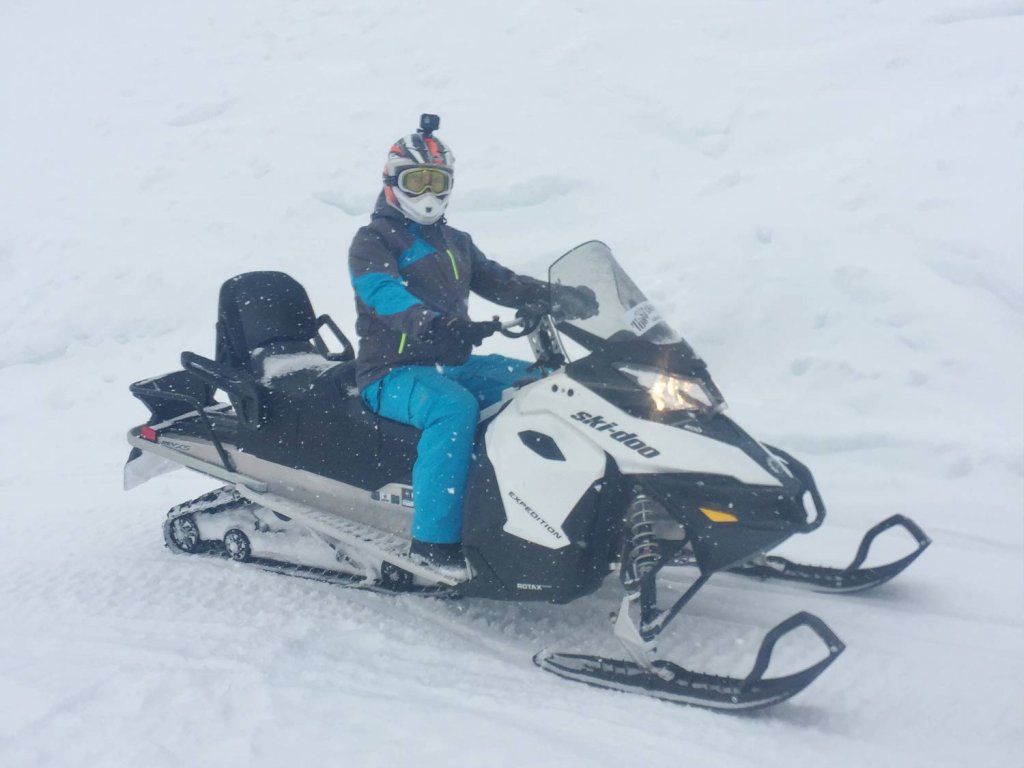 Ski-doo? Why yes thank you!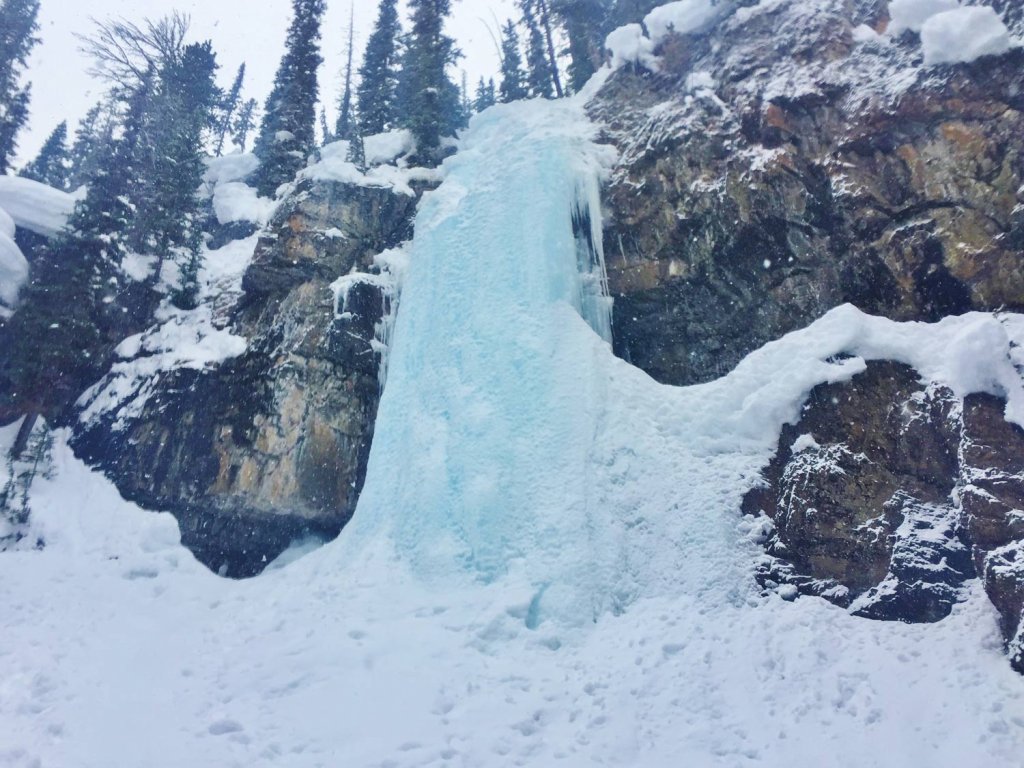 After Panorama it was time for a quick stop in Kimberley – a smaller ski resort with a German themed town. I was quite surprised at some of the terrain on offer there. It is quite close to Fernie Resort too.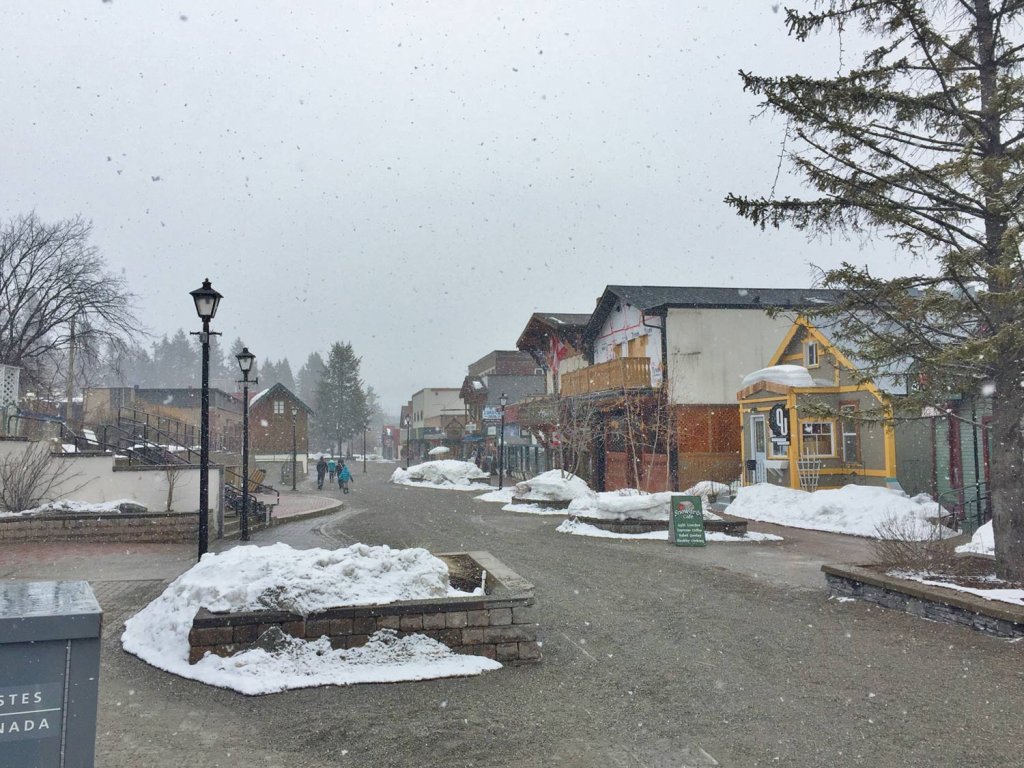 Pedestrians stroll through the German themed town
The final ski resort on this trip was Fernie. It is quite large and has access to a lot of side country powder bowls. Fernie is well known for getting a lot of snow and photogenic toilets!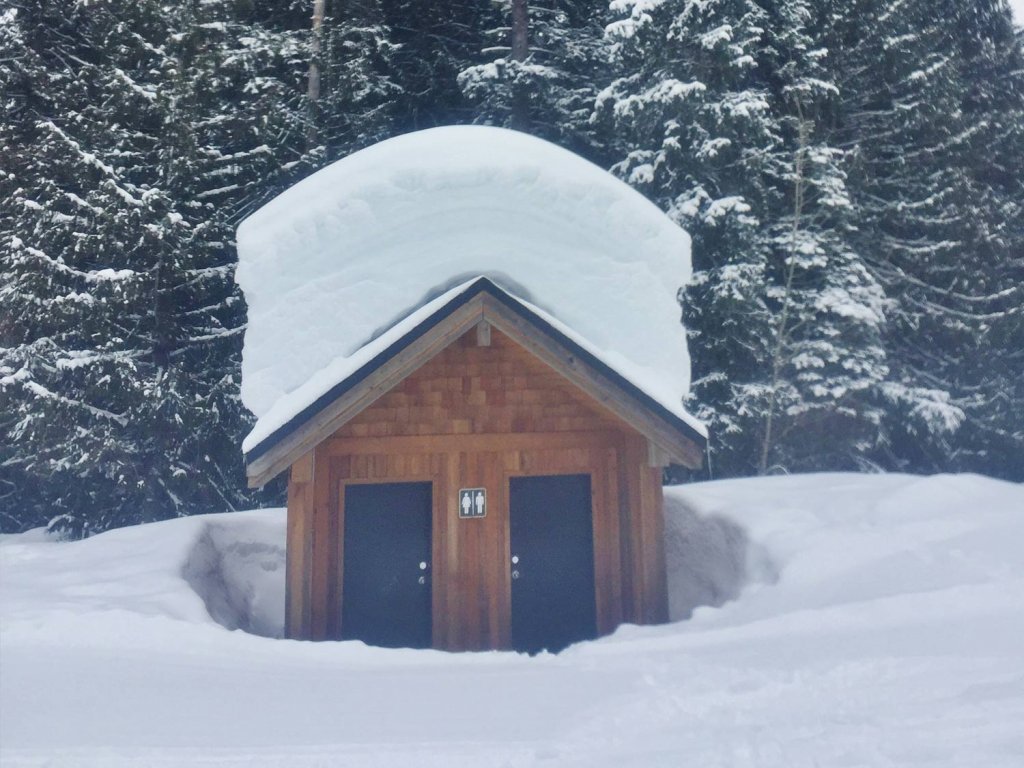 The town also is home to the Fernie Brewing Co. Which is well known in Canada for having great craft beer.
After a pleasant stay in Fernie (with fresh snow) and an enjoyable Powder Highway Roadtrip it was sadly time to hit the highway back to Calgary. The drive is quite long but has some interesting scenery along the way including the world's largest truck!
Bruce, Active Travel Expert
Call our Active Travel Experts to book a beyond ordinary ski/board experience including flights, transfers, accommodation, lift passes and activities.
AU Toll-Free: 1800 042 195
Leave a reply